People gathered in droves to witness and celebrate the official ribbon cutting ceremony for the new PMW & Rentvine headquarters in Estero, Florida November 5th 2021.
We had the pleasure of having our long time customer and friend Mike Mengden, president of Terra Residential Services, Inc kick off our celebration with the cutting of the ribbon. Mike and his team have been a crucial part of advising and developing our products over the years. We couldn't be more thankful for their support.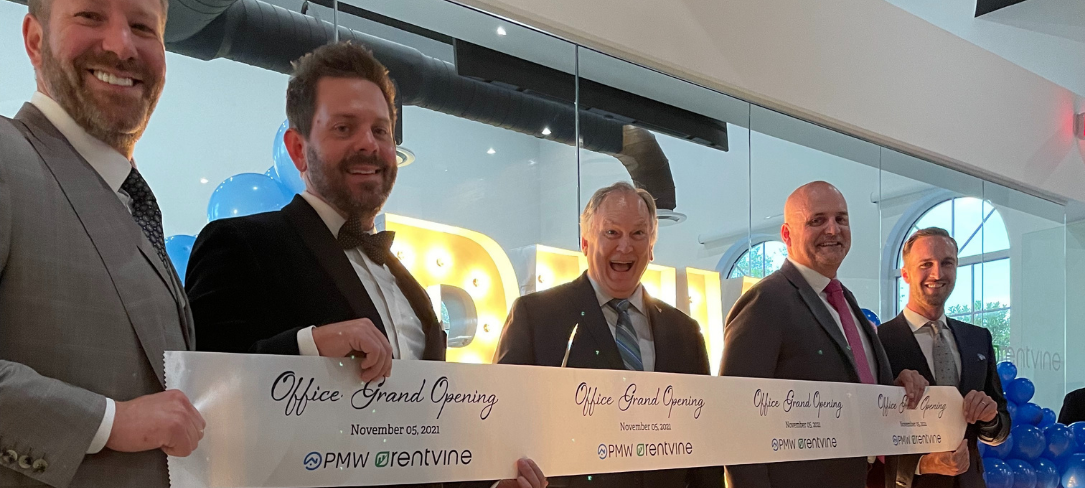 The new office encompasses just under 7,000 square feet of space with a modern design housing 3 conference rooms with 7 private offices. Some of the employees' favorite enhancements include 3 soundproof meeting booths, gourmet kitchen, and ping pong table.
For the last 20 years, the founders of Rentvine have created businesses that have improved the property management industry. From Rentclicks to PMW, and now Rentvine, this management team has the industry experience and pedigree to answer the unique challenges of property management.
Over the past 10 years, PMW has worked tirelessly to earn the reputation of industry leader for providing websites that transform the businesses and lives of the property management community.
What's New With PMW
PMW continues to be an industry powerhouse in property management websites and digital marketing. We continue to expand our offerings to include innovative designs, increase lead generation, and everything in between. From SEO to paid ad campaigns, we can tailor your marketing package to fit your needs and budget.
We recently introduced our blog content writing services, providing your business high-quality blog content so you can attract and convert your target audience. You no longer have to come up with topics, hire writers, or go through a tedious editing process. Click here to learn how it works!
What's New With Rentvine
Rentvine jumped head first into the property management software industry and has made a huge splash! Initial feedback has included ease of use, exceptionally fast, customizable, reliable, and most importantly is backed by the same world-class support property managers have come to know and expect from our team.
Software limitations equal business limitations. Enjoy the freedom to create a portfolio that fits your needs. Built for any situation, Rentvine's suite of portfolio features can handle ALL of your most lucrative client's needs as well as your most complicated portfolio configurations.
With the recent launch of Rentsign, replicate any document, including your lease, online and get signatures instantly. No need to email or attach documents. Automate your leasing process from screening to move-in. Get ready to love your property management software. Click here to schedule your demo today!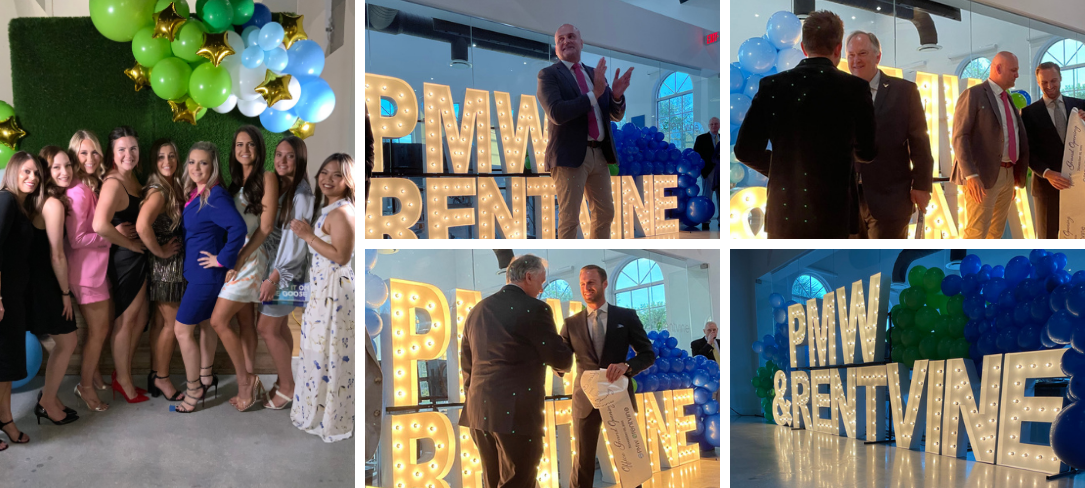 We take pride in producing quality products. We will continue to strive to lead the property management software industry with products that our employees are proud of, that customers recommend to their peers, and that provide long-term value to the property management community.